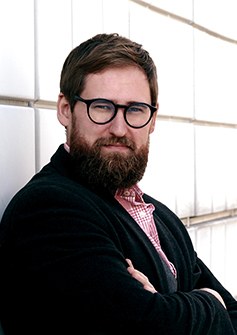 Sascha Benjamin Fink
Sascha Benjamin Fink is the Juniorprofessor for Neurophilosophy at the Programm for Philosophy–Neuroscience–Cognition at the Otto-von-Guericke-University Magdeburg. His research concentrates on methodological issues of a neuroscience of consciousness where he focuses on the use of first-person reports and phenomenology as well as the nature and structure of phenomenal imagery and the senses.
For more details visit the contributor's



PPP Contributions
Sascha Benjamin Fink also contributed to Open MIND:
Publications
Fink, S. Benjamin (forthcoming 2017) Why Care beyond the Square? Classical and Extended Shapes of Oppositions in their Application to "Introspective Disputes", Logica Universalis.



Fink, S. Benjamin (2016) A Deeper Look at the "Neural Correlate of Consciousness", Frontiers in Psychology, 7(1044).



Fink, S. Benjamin (2015) Phenomenal Precision and Some Pitfalls — A Commentary on Ned Block. Also in: T. Metzinger & J. Windt (eds.) Open Mind, MIT Press, p. 213–227.



Fink, S. Benjamin (2011) Independence and Connections of Pain and Suffering. Journal of Consciousness Studies, 18 (13-14).