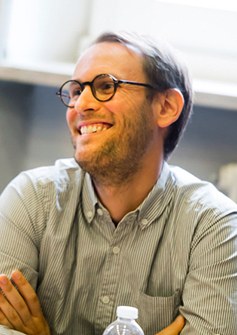 Matteo Grasso
Matteo Grasso is currently a PhD student in philosophy at Roma Tre University, and a visiting student at Oxford University. His research centers on the problem of consciousness across metaphysics, philosophy of mind and cognitive neuroscience (specifically IIT).
For more details visit the contributor's



PPP Contributions
Publications
De Caro, M. & Grasso, M. (forthcoming): Three views on mental downward causation. In Philosophical and scientific perspectives on downward causation. Orilia, F. & Paoletti, M. P. (eds.), London: Routledge.



Grasso, M. (2015): The Metaphysics of Free Will: A Critique of Free Won't as Double Prevention. Rivista Internazionale di Filosofia e Psicologia, 6(1), 120-129.



Grasso, M. (2014): Cognitive neuroscience and animal consciousness. In Naturalism and Constructivism in Metaethics. Sofia Bonicalzi, Leonardo Caffo and Mattia Sorgon (eds.), Newcastle Upon Tyne: Cambridge Scholars Publishing, 182-203.